We Are Creative
Creativity lies in the heart of our existence. We treat every project as as if it is our own and try to excel at creativity not only in design, but also in our thought processes.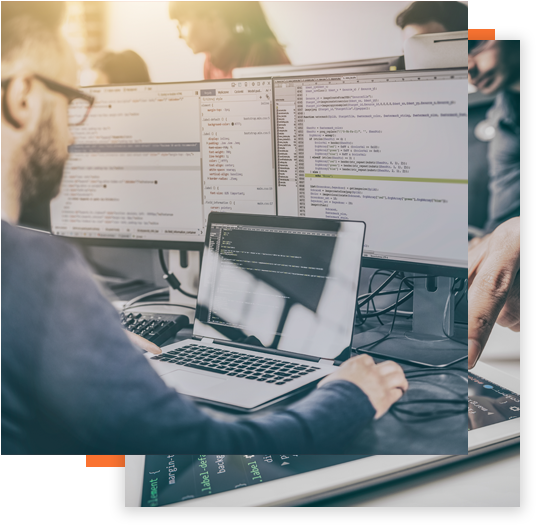 Custom Software Solutions
We specialize in Digital Transformation projects to solve your problems by the use of cutting-edge technology.
Business automation is another area of expertise where we bring in the right technology to your business processes and make them more efficient.
Client Testimonials
We have great references from our clients around the world.
Amazing teamwork and professional approach make you guys a number one choice for fresh business projects like mine! I would definitely recommend your services to all of my friends and associates!
Working with you guys have been a real pleasure! The professional, caring technical support team is always there to assist! Thank you so much for helping us out with tons of ideas and projects so fast!
I am grateful for your hard and devoted work on my project! I never expected it to be this good, however, in the end, it turned out to be a state of the art application. I love the individual approach and creativity!
We make creative projects
for innovative clients
Digital business is the creation of new business designs by blurring the digital and physical worlds.
It promises to usher in an unprecedented convergence of people, business and ideas that disrupt existing business models.